New Exhibit Opens on January 20th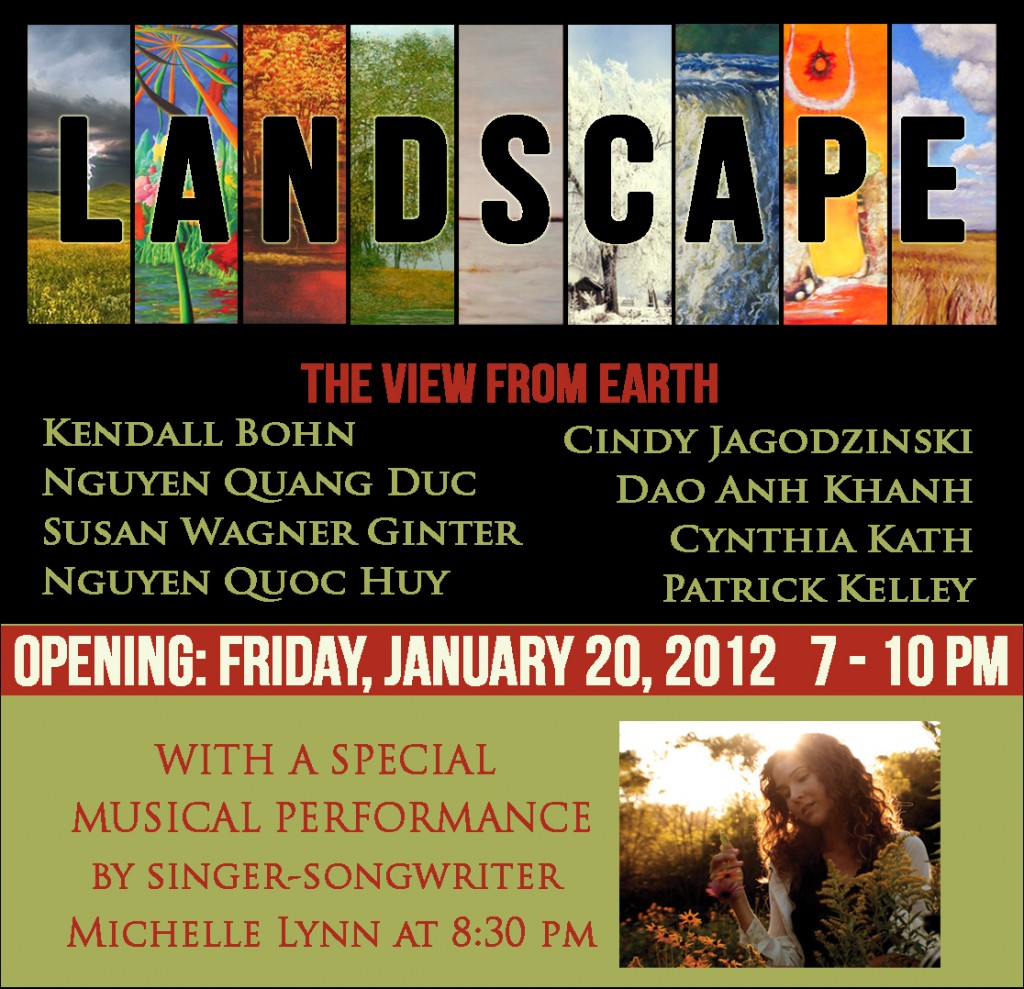 LANDSCAPE: The View From Earth – with a Musical Performance by Michelle Lynn
Opens January 20th from 7-10PM – FREE and open to the public.
8 Artists – 8 Unique Views – Join us for an exploration of the landscape, in a variety of styles and media, by local and international artists: Kendall Bohn, Nguyen Quang Duc, Susan Wagner Ginter, Nguyen Quoc Huy, Cindy Jagodzinski, Cynthia Kath, Dao Anh Khanh, and Patrick Kelley, with a special musical performance by guitarist Michelle Lynn.
Exhibition runs through February 18th.  Gallery Hours: Every Friday and Saturday from 1-5 PM, or by appointment.